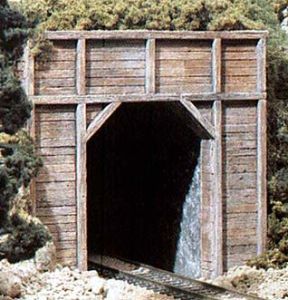 N Single Timber Portal/2pk
Create a timber tunnel portal over a single N scale track. Color with Earth Colors Liquid Pigments.
Outside: 2 5/8″w x 2 11/16″h
Inside: 1 5/16″w x 2″hLearn how to use color plaster castings! Use this method to detail Tunnel Portals in your choice of colors.