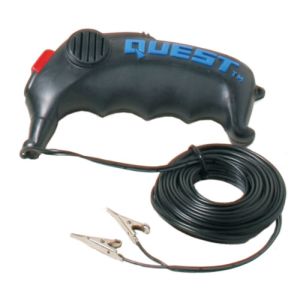 Futuristic RTF Launch Controller
Item Description


It Beeps and Blinks !

The Quest Model Rocket Launch Controller features a blinking LED arming saftey light and an audible beeping alarm.

For use with Quest Q2G2 igniters.Will also fire other brands of rocket igniters.

Requires one 9v alkaline battery. Expect a fresh alkaline battery to give you about 30 launches when used with the Q2G2 igniter.