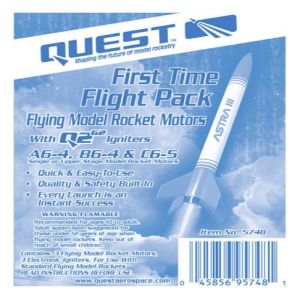 First Time Flight Pack (1 ea A6-4 B6-4 C6-5)
This is the easiest way to sample three different power rocket engines. If you are new to model rocketry and have just purchased a Starter Set, then this is a perfect add-on.

Includes one each of A6-4, B6-4, C6-5 and three Q2G2 igniters.