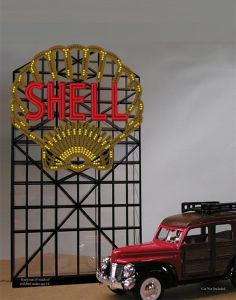 Lg. Shell sign
Our iconic Shell
sign is back! We have received so
many requests for this roadside sign that we have
brought it back for a limited run. If you missed this
grand sign the first time around, now is your chance
to have one on your layout! Available in two sizes
and both sizes come with supports.
Limited edition
sign.
Size:
4.6"W x 8.3″ T
Suitable for HO/O Scales