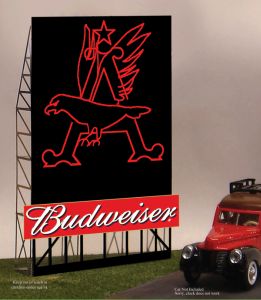 Eagle Billboard Sign (Lg)
Our
Animated eagle sign has

been long requested!! After

much trial and error, we were

finally able to make it work. It's a

stunning design and would make

a grand centerpiece on any

layout! Strictly a limited run sign

because of the complexity of

production.

Available in two sizes. Comes

with support stand.


Limited
edition sign!