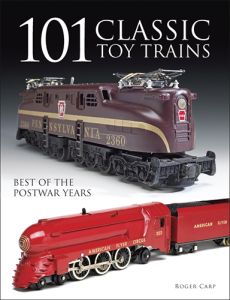 101 Classic Toy Trains
Based on the popular "Collectible Classics" column from Classic Toy Trains magazine, this book surveys the most collectible toy train accessories, locomotives, and rolling stock. This book is very helpful to those who have found an old train collection and are looking for the value of it, or for those who just want a better idea of what they should buy next for their layout.
Softcover; 8 1/4 x 10 3/4; 128 pages.