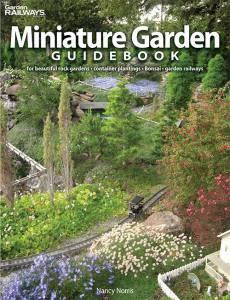 Miniature Garden Guidebook
Make your garden as great as your outdoor railroad! This comprehensive book covers designing and planning the railway garden, selecting plants, as well as mastering the special needs of miniature plants for considerations like hardiness zones, watering, fertilization, pruning, and controlling pests.


Author: Nancy Norris
Softcover; 8 1/4 x 10 3/4; 112 pages; 250 color photos.