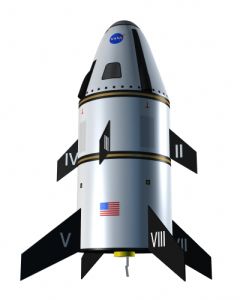 MLAS – Nasa Test Vehicle
Item Description


Sport Scale model of real NASA test vehicle.

The moon rockets of the 21st century have the MLAS (Max Launch Abort System). Integrated into the Orion Spacecraft, the MLAS will quickly and safely propel the astronauts away from danger and set them down in a manner reminiscent of the Apollo capsules of the glory days of the Space Race.

This sport scale model is of the MLAS prototype which was demonstrated in a perfect test flight on July 8, 2009, at 6:26 a.m. at NASA's Wallops Flight Facility, Wallops Island Virginia.

This model is a great way to celebrate man's return to the moon and beyond. After streaking aloft on a pillar of smoke and fire, your personal lunar bound model gently floats to Earth under a total of three parachutes; the capsule under two, the booster under its own.

Build it, fly it, and be proud. We are going back to the moon !
Weight: 18.50OZ
Explore Quest Products!: Model Rockets Skill Level 3
Skill Level: Three
Recovery: Parachute (3x)
Fin Type: Balsa
Length: 9.0″
Diameter: 3.464″
Engines (Motors): B6-4 Only
Altitude (Estimated Max): 300 feet